Scotty Cameron Newport 2 vs Odyssey Toulon: a complete comparison
Toulon Design Putters is a formerly independent company that was acquired by Callaway Odyssey in 2016. Toulon putters are known for their superior craftsmanship, attention to detail, and customizability. Since they are premium milled putters, Toulons are Odyssey's most expensive line, and positioned to compete with Titleist's Scotty Cameron line of putters. In a head to head matchup of the Scotty Cameron Newport 2 vs Odyssey Toulon, which brand comes out on top?
Newport 2 vs Odyssey Toulon – which one is best?
For our comparison we are using the Scotty Cameron Newport 2 and the Odyssey Toulon San Diego putter. Like the Scotty Cameron putter, the San Diego is a milled Anser style blade putter, making it a great match-up for comparison with the Newport 2.
While these putters have a very similar design, look, and playstyle, we preferred the Scotty Cameron in this matchup. Both putters have great precision and feedback, however the Toulon putter is noticeably firmer than the Scotty Cameron and we believe that the Newport 2 is a bit more forgiving overall.
Full features comparison
Design and looks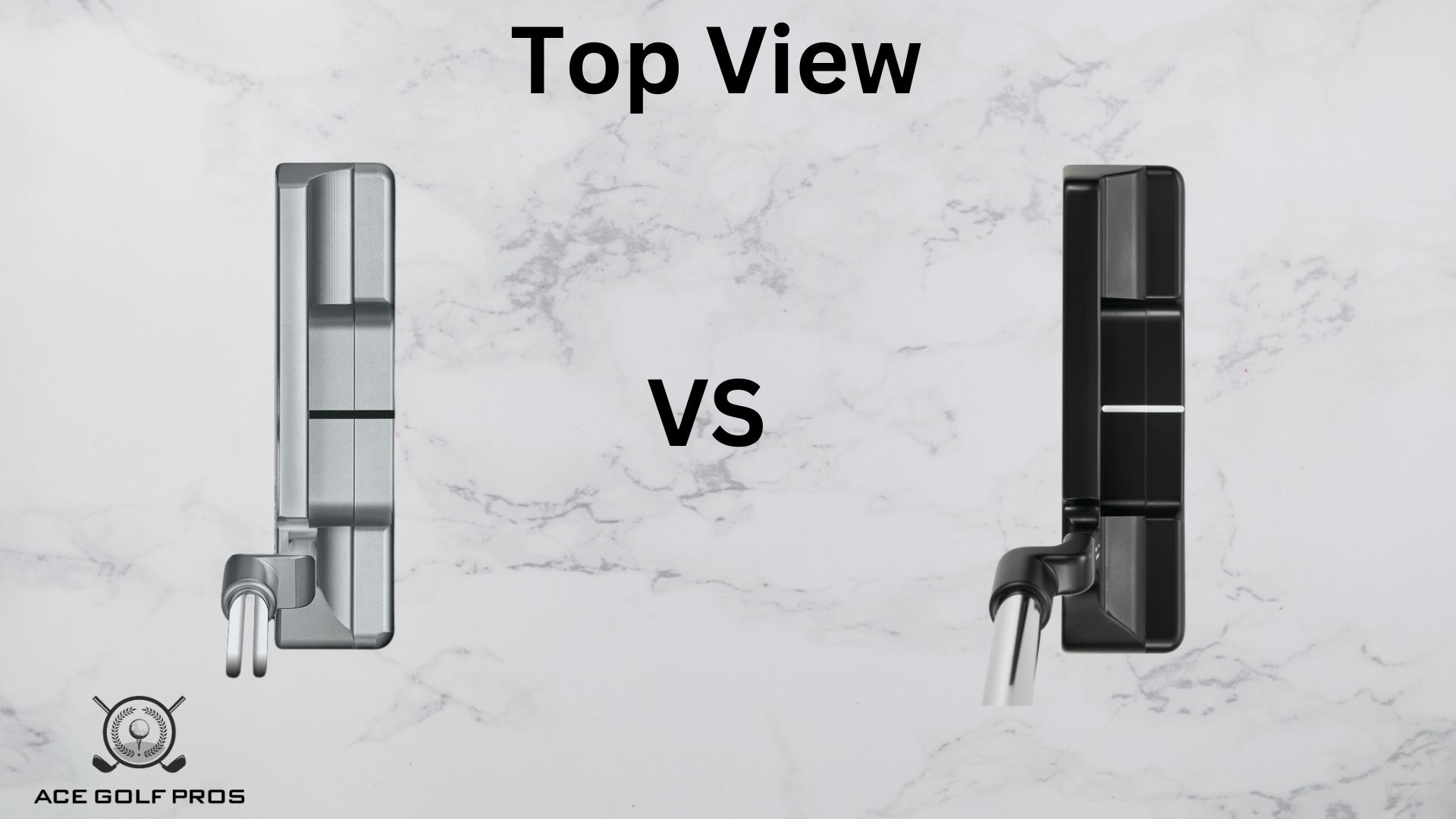 These two golf clubs have a very similar design and look. They are both premium milled Anser blade putters. However, these putters have a couple of key differences:
The Newport 2 comes in a silver finish while the Toulon comes in a black finish
The Toulon has a deeper milled face with a diamond pattern
The Newport 2 includes an adjustable weighting system
Both the Scotty Cameron and Toulon design putters can be customized on purchase. This includes everything from paint and cosmetics to the loft, lie, and shape of the putter head.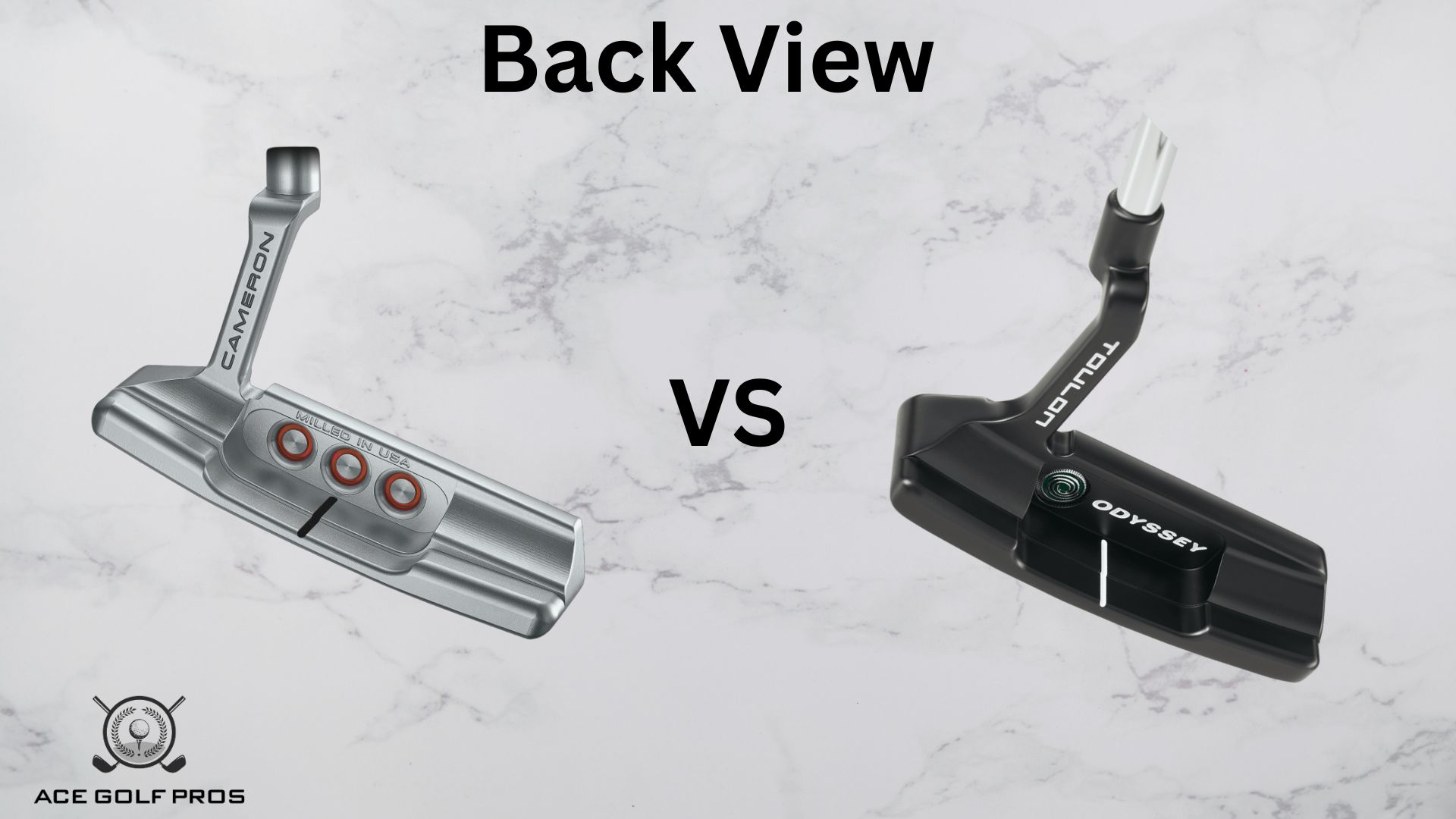 Both putters can have their weight adjusted, however it is easier to adjust the weight of the Scotty Cameron putter yourself, as the bottom of the Newport 2 has spots for adjustable tungsten weights. The weight of Toulon is determined by the bottom plate of the club head, which must be completely swapped to change the weighting.
Feel and sound
Overall, both clubs have the great feedback and responsiveness that you would expect from a premium milled putter. Both putters sound off with a satisfying "click" sound when the club's sweet spot is hit.
The difference in feel comes down to this:
Toulon putters are a bit firmer, but less forgiving than the Scotty Cameron
Toulon putters have deep milling, which gives a bit more feedback on hit.
The Scotty Cameron Newport 2 is slightly more forgiving
Performance
In this comparison, we liked the performance of the Scotty Cameron Newport 2 the best. Scotty Cameron putters are very precise on both long and short putters, but are still somewhat forgiving in their feel. They strike a great balance overall, and also have great toe weighting that allows for a slight arc stroke.
Toulon putters are also precise with great toe weighting, but they are noticeably firmer than Scotty Cameron, which results in less forgiving play overall.
Overall Specs
The overall specs of these two golf clubs are included in the following table:
| | | |
| --- | --- | --- |
| Category | Newport 2 | Toulon San Diego |
| Putter Type | milled blade | milled blade |
| Hosel | plumbers neck | plumbers neck |
| Offset | full | full |
| Toe Hang | slight-moderate | slight-moderate |
| Loft | 3.5 degrees | 3 degrees |
Scotty Cameron putter review – full analysis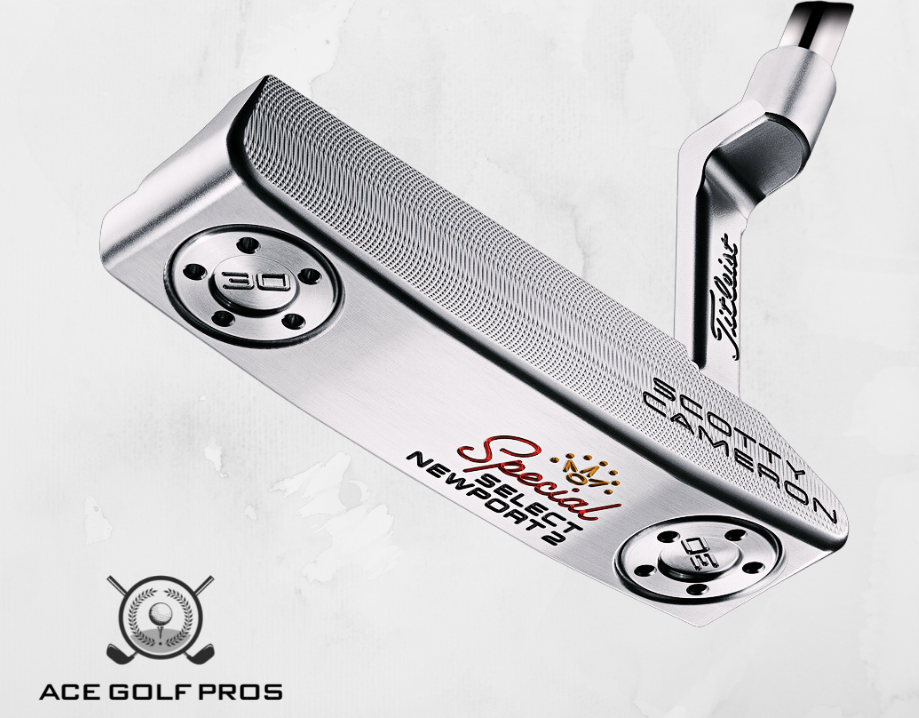 Titleist is a brand of high end golf equipment well known for it's quality and performance, and their line of Scotty Cameron putters is no exception. The Scotty Cameron model is famous for being used by Tiger Woods on the pga tour, as well as many other pros in numerous competitive golf tournaments. Whether you select the Newport or Newport 2, you are getting a very strong putter.
The Select Newport line of Scotty Cameron putters are traditional Anser blade putters. This classic style of blade putter has a good feel and great feedback when playing golf. In fact, Scotty Cameron claims that this style of putter has "the most famous putter head shape in the world, with scores of professional titles won".
Although they have the classic shape of an Anser design, these Scotty Cameron putters are made with great attention to detail. These putters have a club face precision milled from 303 steel. The club head is expertly weighted for optimal feel, swing weight and stability. Even the neck shaft has been optimized for better visibility and alignment.
In our testing, we felt that the club performed like any high end blade putter should. These putters do great with arc style swings, but are a bit traditional compared to more modern mallet and high MOI putter styles. However, anyone ready to spend $400 on a putter probably already knows their preferences.
Ultimately, this is a great blade putter that will work just as well on a local golf course as it will in a professional golf tournament.
Pros – why we like it
Beautiful design and styling. These putters look good on the golf course and feel great to hit with.
High quality materials and craftsmanship make for a great club that will hold up for a very long time.
Expertly face balanced club head for a solid, consistent shot and great speed control.
Players who love a traditional Anser style design will appreciate this club.
The clubhead's moderate toe flow is great for players who hit an arc shot.
The club has a fairly large sweet spot for a blade putter.
Cons – drawbacks to consider
Very expensive for budget conscious consumers, one of the most expensive brands out there. Scotty Cameron putters start at $400.
For beginners the blade style can be tougher to learn. We would recommend a mallet style putter or a high MOI putter for these players.
Odyssey Toulon San Diego analysis – full review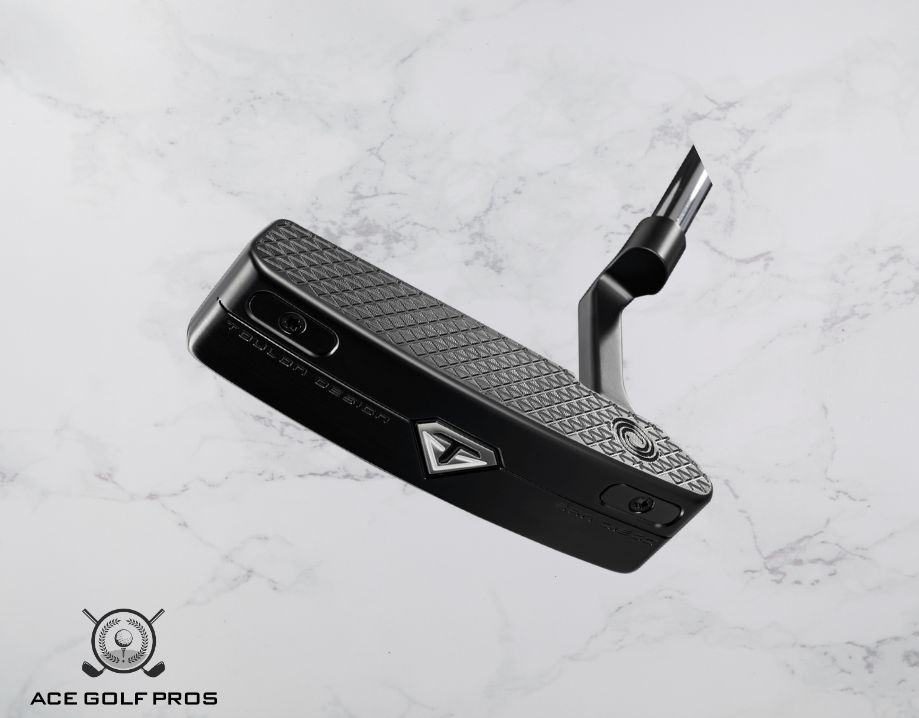 Toulon Design Putters are one of the newest additions to the Callaway Odyssey lineup. Toulon is a formerly independent company that was acquired by Callaway in 2016. These putters are premium milled putters, which makes them some of the most expensive and well crafted Odyssey putters available.
The San Diego Toulon design putter is a milled blade putter, very similar in style to a Scotty Cameron, Bettinardi, Ping PLD, or any other high end blade putter. This putter features a deep diamond milled face and a grey "charcoal smoke" finish, along with an unobtrusive alignment on top. The hosel is an offset plumbers neck, and club also includes the Odyssey Stroke lab technology shaft.
This putter played very well during our testing. The deep milled face produced great feedback, with a firm hit and a audible "click" on impact with the golf ball. The firm feel might be too much for some players, as the club was only moderately forgiving. However, for skilled players, the firm feel can help with the precision and distance control of the club. The club is toe weighted for a moderate arc stroke.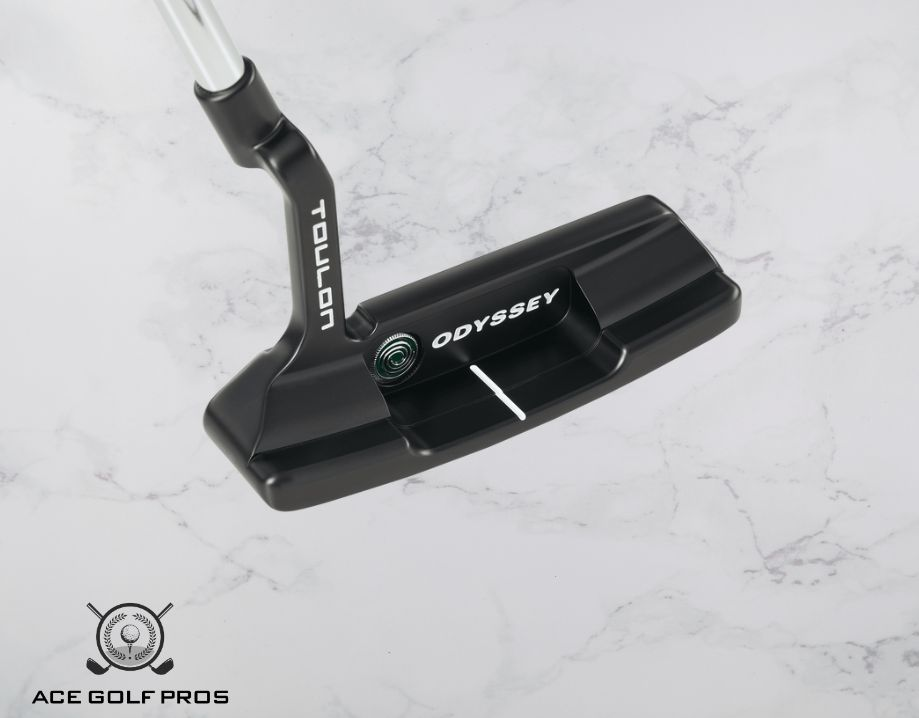 Players interested in customizing their clubs can order from the Toulon garage. The Toulon Garage allows players to customize many different features on their racquets, including:
Length
Grip
Loft
Head weight
Lie
Paint filling and stamping
The alignment
Customizing their putter at the Toulon garage will significantly increase the cost of the putter.
Pros – why we like it
The club's firm feel is very responsive and precise
Premium milled Anser look
Lots of customizable features
Great feedback on impact with the golf ball
Cons – drawbacks to consider
Very expensive
Customization is costs extra and is fairly expensive
Club is only moderately forgiving
Some players may prefer a club with a higher MOI or less toe flow
The Toulon can be quite firm. Players that want a softer touch should see our comparison article on the Odyssey DFX vs White Hot OG.
Final Verdict
Anyone looking for a new putter should give these clubs serious consideration. These premium milled putters have great feedback and sound on hit, and hit true over long distances. Our favorite in this matchup is the Scotty Cameron for it's more forgiving feel overall.
Our selection criteria – what we look for in a putter
Feel
Higher quality mallet putters will have a strong, weighted feel to their clubhead. They will hit through the ball without much resistance on impact.
Lower quality putters will tend to feel "thin" on impact with the ball, and have poor swing control.
Consistency
High quality putters should give a consistent feel and stroke throughout the golf course.
Lower quality putters may change their feel depending on external factors such as terrain, balls used, and player style.
Style
High quality putters are usually well designed with high quality accessories such as head covers. The craftsmanship is apparent in the materials used and attention to detail. The latest golf equipment will tend to have a more "modern" design, enabled by higher quality materials.
Lower quality putters will tend to have a more generic look with mediocre materials and less attention to detail.
Forgiveness
Higher quality mallet putters tend to have bigger "sweet spots" (especially compared to blade putters), and can hit the ball regardless of where on the club it's struck.
Lower quality putters tend to be very sensitive where they're struck on the face, with a higher chance of mishitting.