Scotty Cameron Phantom x 5 vs x 7
The Scotty Cameron Phantom X series has some of the best known putters in the golfing world. However, one look at their website and players may be overwhelmed by the sheer number of options and models available from this putter line. Two of the most popular models for Phantom series are the Phantom X 5 and its cousin the Phantom X 7. A comparison of the Scotty Cameron Phantom X 5 vs X 7 putters demonstrates a couple of key differences.
Scotty Cameron Phantom x 5 vs x 7 – What's the difference?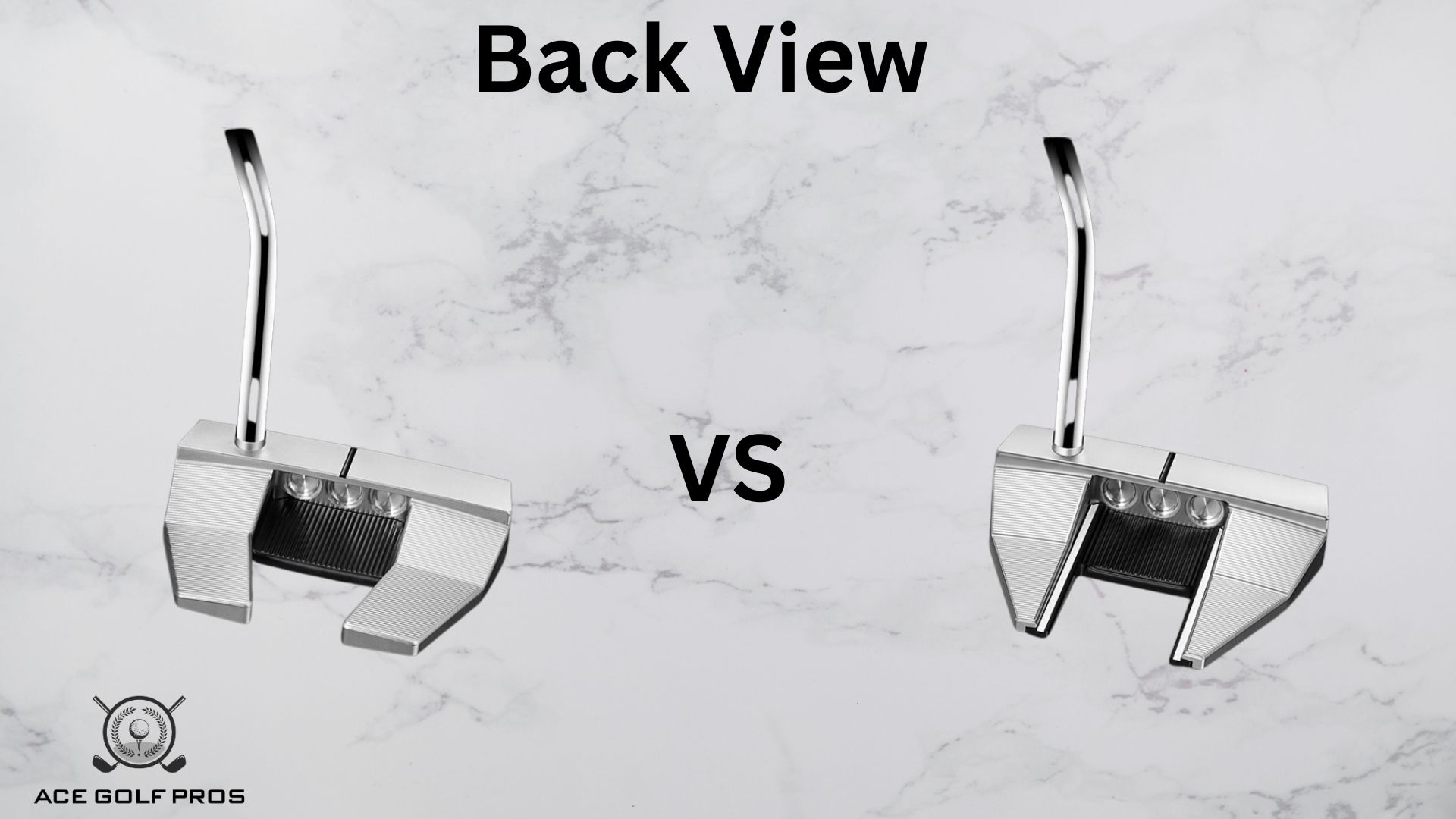 These two two mid mallet putters are very similar overall. They're both face balanced mid mallet putters, designed with a precision milled stainless steel face and aluminum backing for enhanced alignment, stability, and MOI. They also look very similar.
The key difference is the back of the putter. The X 7 is an angular wingback mallet with a wing/fang design for its backing, while the X 5 has a more compact design. The wing design of the X 7 shifts the weight of putter head to the back of the putter, which for some players can help increase stability.
Scotty Cameron Phantom X 5 and X 7 putter review – full analysis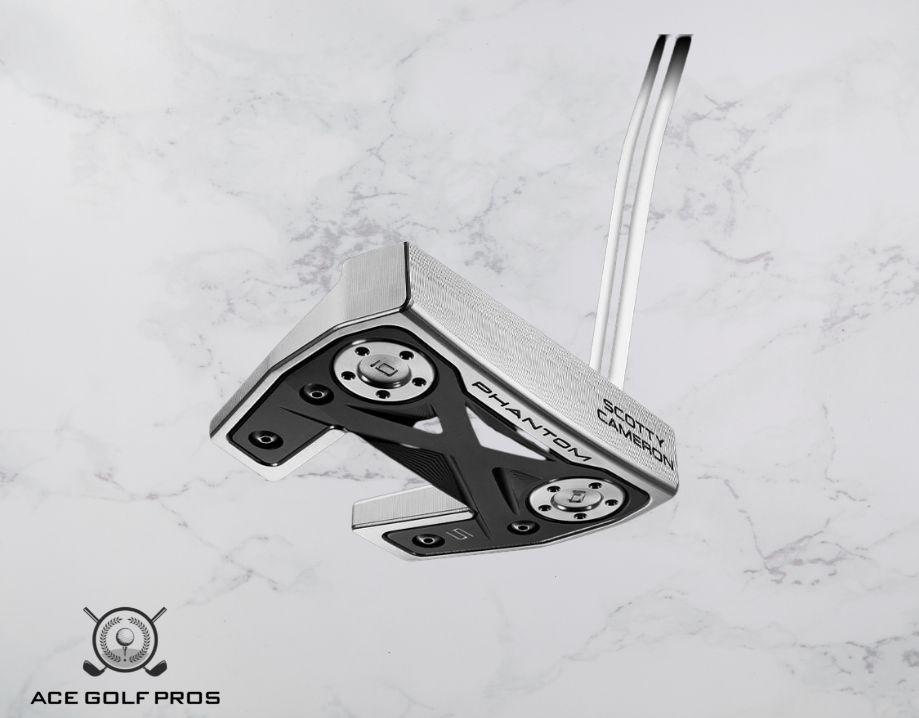 Titleist clubs have a well deserved reputation for being a premium brand. Their "no compromises" approach to quality makes them favorite clubs of many golf pros. In fact, over half of all players on the PGA tour use have at least one titlist club in their bag.
These clubs may be used by many professionals, but how accessible are they for the average player? The truth is that many players could benefit from using a club of this caliber. The Phantom x5 shows that Titlist Scotty Cameron putters are a great choice regardless of skill level.
The new Scotty Cameron Phantom X5 and X7 are high MOI mid mallet putters designed specifically for a straight on putting stroke. This makes them unbelievably simple for many players to use. In fact, the Phantom X series is so simple to use that it made our list of best putters for beginners. While this putter may be out of budget for some, players looking for a premium brand should consider adding this club to their rotation.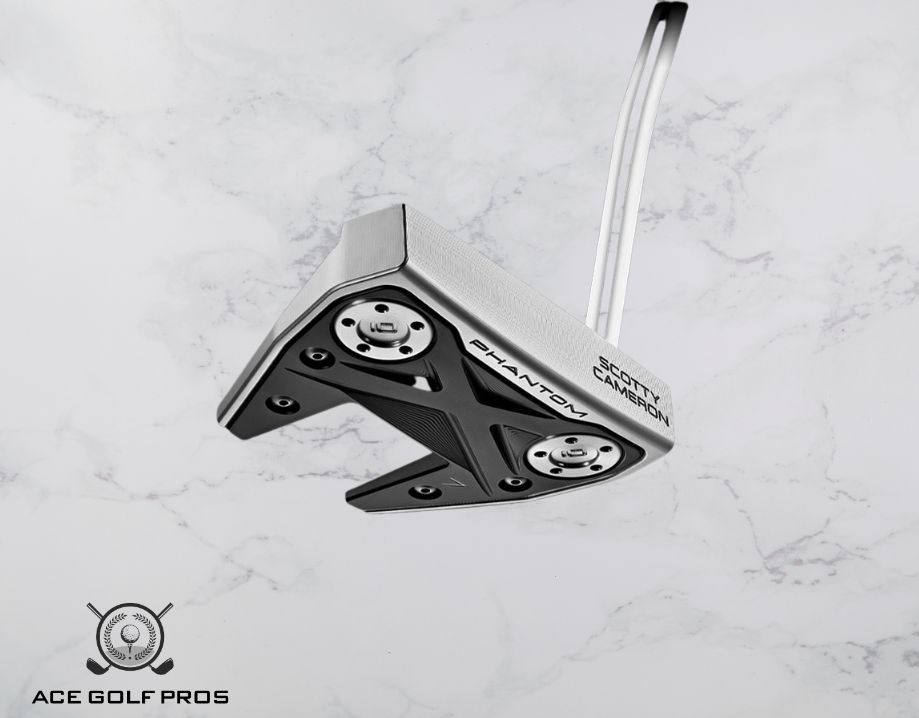 Scotty Cameron constantly updates its Phantom X line with new designs and improvements, and the Phantom X 5 and X 7 are no exception. These Tour-proven, near-face balanced models return with a precision milled solid stainless steel faces, which are then integrated with an aluminum sole plate and stainless steel sole weights. The new sole plate design brings enhanced alignment features and a more compact, stable design compared to the previous Phantom.
The face balanced x 5 and x 7 used a single bend shaft that resists twisting on impact for a face balanced putter, while the x 5.5 and x 7.5 versions use a low bend shaft with a flow neck to promote toe flow. See our article Scotty Cameron Phantom X 5 vs X 5.5 for more information on the face balanced vs toe hang versions.
Pros – Why we like it
This mallet style putter has an expertly balanced weighting and a high MOI, this club is the most forgiving putter we've tested so far.
The steel reinforced putter head resists twisting at impact, ensuring that your club face hits the ball straight on.
The alignment is a simple line on the club head, which is convenient yet unobtrusive when lining up your shots.
The "Pistolo Plus" textured grip, developed by Scotty Cameron in conjunction with Golf Pride, keeps your upper hand in place and provides a comfortable and soft feel.
While the X 5 and X 7 are face balanced, the X 5.5 and X 7.5 have a flow neck to promote slight toe flow for an arc putting stroke.
Cons – Drawback to consider
This golf club is the most expensive out of all the clubs we tested. Some golfers may want a more budget friendly golf putter.
The large club head and high MOI design may take some adjusting for some golfers.
Some players may prefer a lighter style blade putter, or an even higher MOI mallet putter. For a comparison with a Scotty Cameron blade putter, see our article Scotty Cameron Newport 2 vs Phantom X 5.
Our selection criteria – what we look for in a putter
Feel
Higher quality putters will have a strong, weighted feel to their clubhead. They will hit through the ball without much resistance on impact.
Lower quality putters will tend to feel "thin" on impact with the ball, and have poor swing control.
Consistency
High quality putters should give a consistent feel and stroke throughout the golf course.
Lower quality putters may change their feel depending on external factors such as terrain, balls used, and player style.
Style
High quality putters are usually well designed with high quality accessories such as head covers. The craftsmanship is apparent in the materials used and attention to detail.
Lower quality putters will tend to have a more generic look with mediocre materials and less attention to detail.
Forgiveness
Higher quality putters tend to have bigger "sweet spots", and can hit the ball regardless of where on the club it's struck.
Lower quality putters tend to be very sensitive where they're struck on the face, with a higher chance of mishitting.
Conclusion
The Scotty Cameron Phantom X 5 and Phantom X 7 are very similar putters, with the key difference being the design of the aluminum backing. The X 5 putter has a more compact design, while the X 7 has a wing design that shifts weight to the back of the putter.
FAQ
What is the difference between the Scotty Cameron Phantom 7.5 and 7?
The main difference is that the 7 is face balanced while the 7.5 is toe weighted.
Which Scotty Phantom is the best?
Our favorite is the Phantom 11 which is covered and weighted for great stability and MOI.
Is the phantom x 5.5 face balanced?
The Phantom x 5.5 is toe weighted, the Phantom x 5 is face balanced.
Is the phantom x 7 face balanced?
Yes, the Phantom x 7 is face balanced while the x 7.5 is toe weighted.